If you're somebody who thinks a Thailand vacation comprises of white sand beaches, azure blue waters, tropical islands, luxury resorts and bustling nightlife, you're in for a surprise. Just a bit beyond the tourist hotspots like Bangkok, Pattaya, Phuket and Koh Samui, are places that provide experiences as varied as learning a traditional Thai martial art. You could even choose to have a castaway experience on a lonesome island and explore the rainforests by flying from one tree to another. Yes, that's how spunky Thailand is! And while some of these jewels are easy to reach, others are hidden in the farthest corners of the country, but they are all shades of Thailand and provide unforgettable experiences. Here's our list of eight Thai destinations that all Indians should visit to #OpenToTheNewShades of Thailand.
Khao Lak
A series of tourist-oriented villages, mainly in the Takua Pa District and partly in the Thai Mueang District of Phang Nga Province, "Khao Lak" literally means "Lak mountain." The place is known for its peaceful and tranquil beachfront destinations that are admirably quiet and entirely lonesome. Some of the northern beaches like Keuk Khak are so peaceful that all your days will go uninterrupted. But to break the routine, you could take a trip to Khao Lak–Lam Ru National Park that is named for two of its mountain peaks, Khao Lak and Lam Ru. It also encompasses beaches and forests.
Trat
Trat is a crowning jewel with a series of islands that offer a stunning view of the sea on one side and lush jungles on the other. White sandy beaches are sandwiched between the two and provide the most surreal experience of lazy bathing under the glistening Thai sunlight. One of the most popular beaches in Trat is Kai Bae that holds a series of cliffs offering a breathtaking view of the waters and the islands that lie beyond. The southern side of Kai Bae has a jungle paradise that boasts of the majestic Kai Bae waterfall.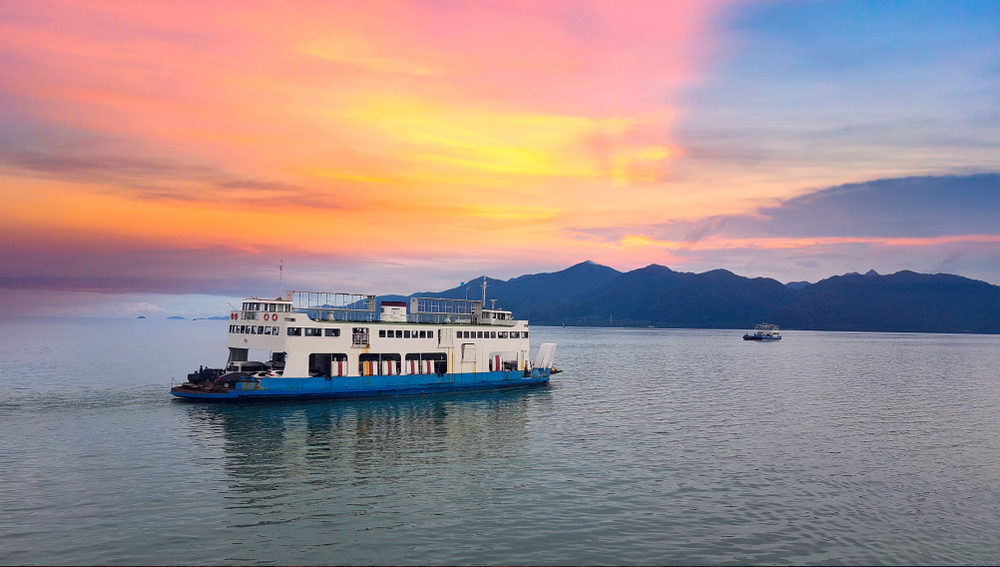 Hua Hin
Hua Hin is where the King of Thailand's summer palace is located. It is called Klai Kang Won and means "Far from Worries." The premier beach destination on the Gulf of Thailand, is less than 200 km south of Bangkok, making it one of the most popular weekend getaways for city residents. Hua Hin is equally popular with young couples and families, tourists and Thais for it feature a beautiful, powdery sand beach, numerous seaside seafood restaurants, a lively night market, and numerous beach activities. You could also indulge in some great inland activities, like golfing at some of Thailand's most renowned courses.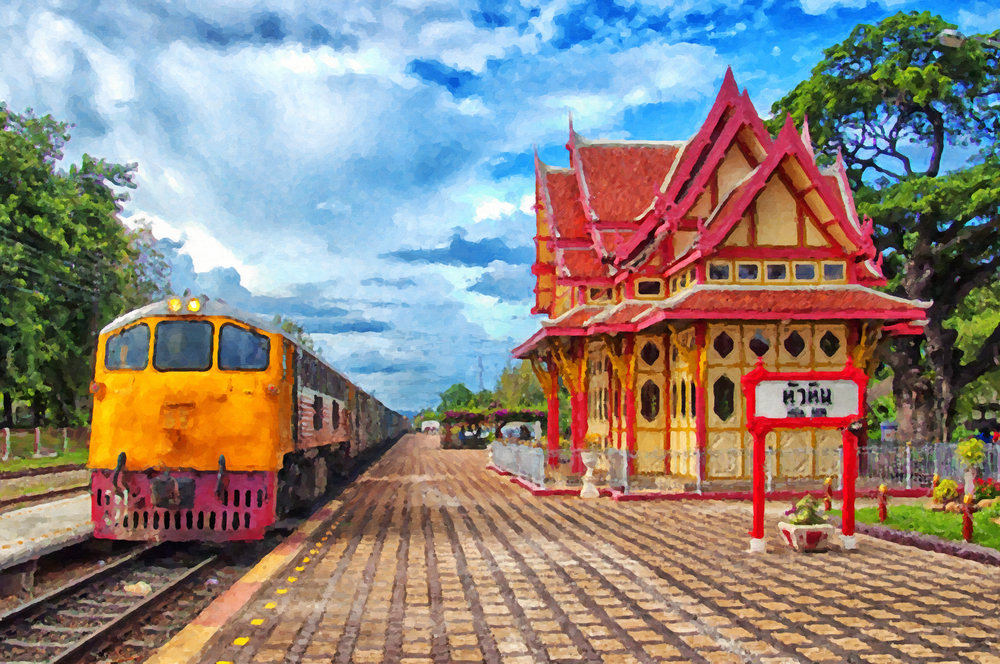 Samut Songkhram
For those who enjoy cultural tourism and traditional ways of life, this province has much to offer. You can enjoy the exotic goodies at Amphawa Floating Market – an authentic Thai floating market by the riverbank. You'll find many photogenic sights to capture like the traditional Thai wooden architecture, old temples, early morning offerings given to the monks, boats going back and forth between the banks to sell fruits and vegetables. You must not miss out on the various souvenir shops, restaurants, and ice cream shops that float by. Another exciting attraction is Wat Bang Khae Noi, a beautiful temple in Tambon Khwae Om, Amphawa, known for its ornate wood carvings made by famous craftsmen from Phetchaburi.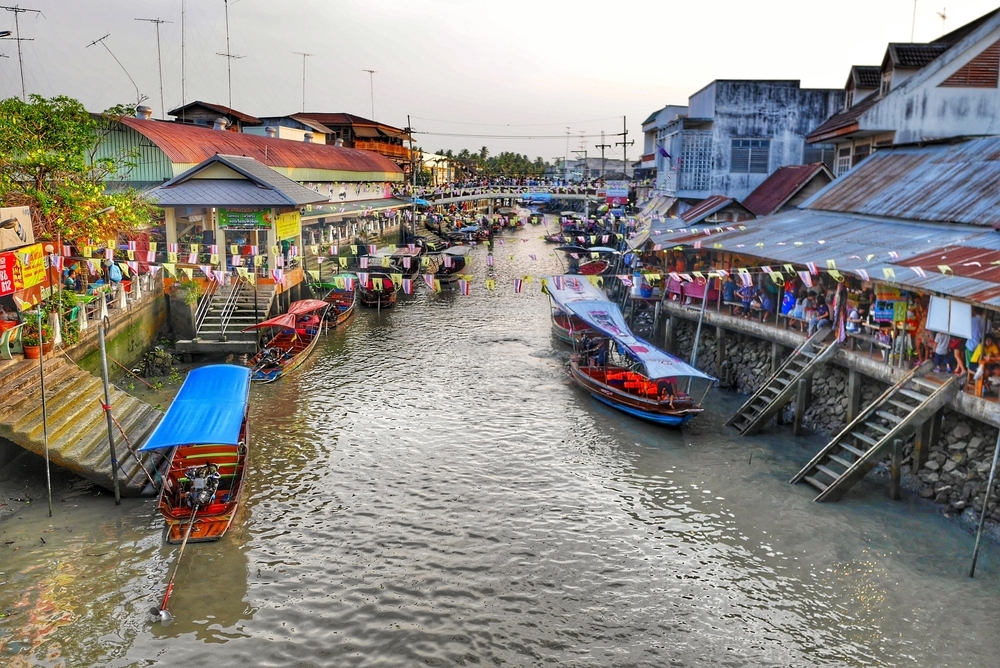 Koh Lanta
This place is an underwater diving haven and even if you cannot dive, there are diving courses provided. Comprising of Koh Lanta Yai and Koh Lanta Noi with an island in the middle of the two islands, Koh Lanta has it all – tourist attractions, accommodations, diving shops, banks, Internet cafes, rental motorcycles, souvenir shops, and a national park where you can walk through a nature trail of the green rain forests. There is also a white lighthouse that stands like a signature building of Koh Lanta.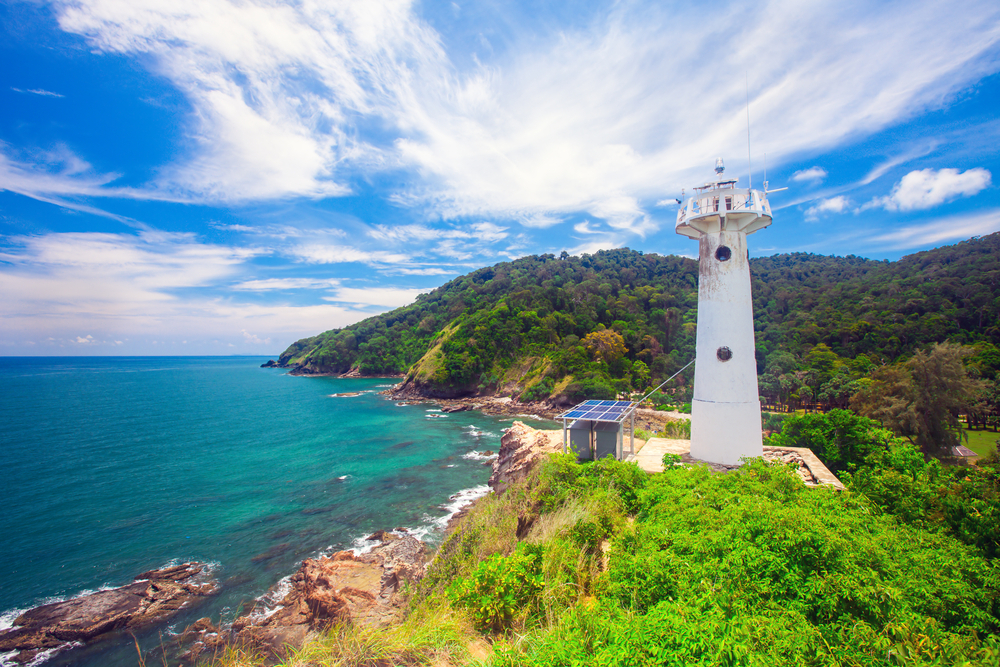 Kanchanaburi
This is the place from the famous 1957 film by David Lean, "Bridge over the River Kwai". The "Death Railway" as it is now remembered was built at the cost of the lives of many Prisoners of War and is a must-visit. However, this is not all that Kanchanaburi has to offer. This Thai province is a majestic land with dense jungles, pristine waterfalls and mountain caves, making it the explorer's dream. Nestled in Kanchanaburi are many hidden delights for adventurous souls. Visit Thung Yai Naresuan Wildlife Sanctuary that has the few remaining virgin forest canopies of the world; experience the milky azure waters of the seven tier waterfall at Erawan National Park. Then there's Hellfire Pass Museum for history revival and Lawa Cave with its tumultuous waters that will charge your spirits.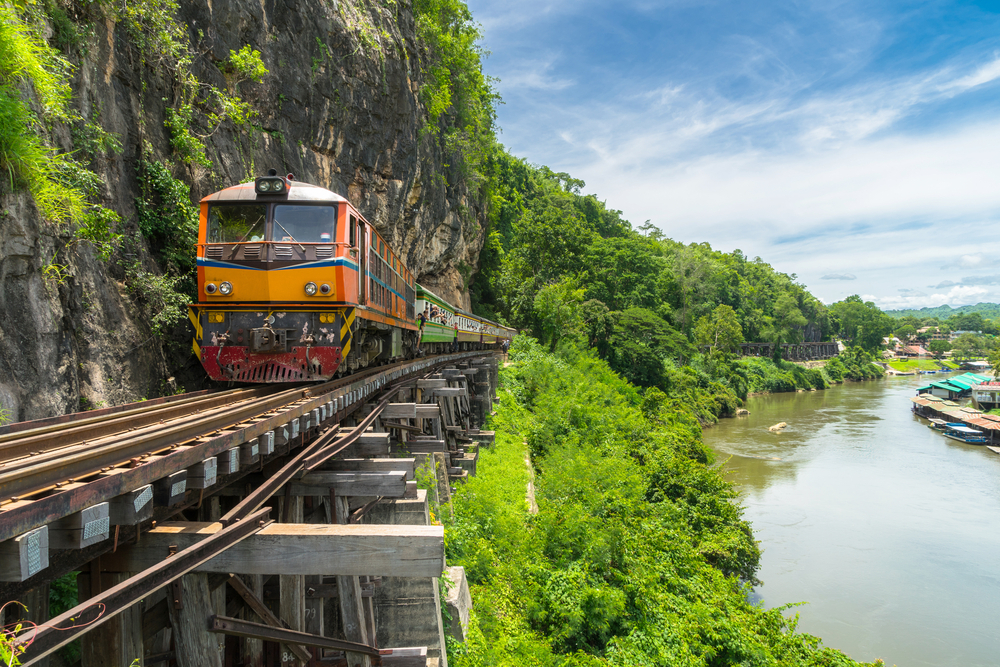 Koh Pha-Ngan
Located in the Gulf of Thailand a short boat ride from Koh Samui, Koh Phangan is a huge, mountainous island covered with coconut trees and surrounded by aquamarine waters with tourist attractions like forests, waterfalls, white sand beaches, temples, and adventurous sports like Than Sadet National waterfall, Rin Nok Beach, Thong Nai Pan Yai Beach, Thong Nai Pan Noi Beach, etc.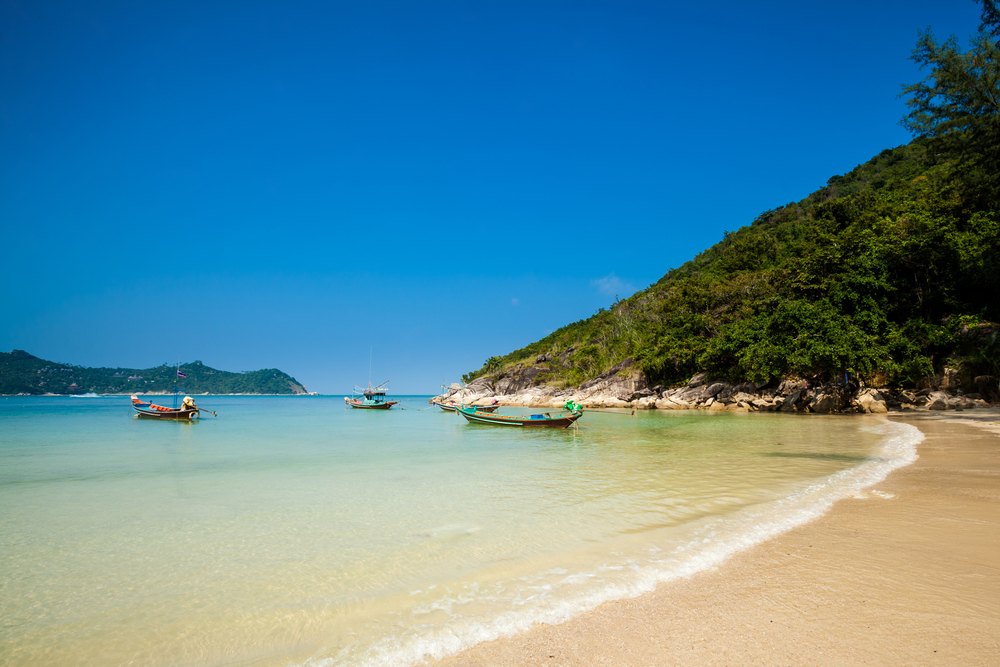 Pai
If you're a backpacker, fond of small villages tucked away in the lap of hills, Pai is a paradise for you! To relish the company of hills, lush greenery, and gorgeous landscapes away from the crowded and busy city streets, catch a bus ride from Chiang Mai to Pai, which is a 3-hour long ride. And while Pai has a few good restaurants and bars, it is best to explore its natural wonders.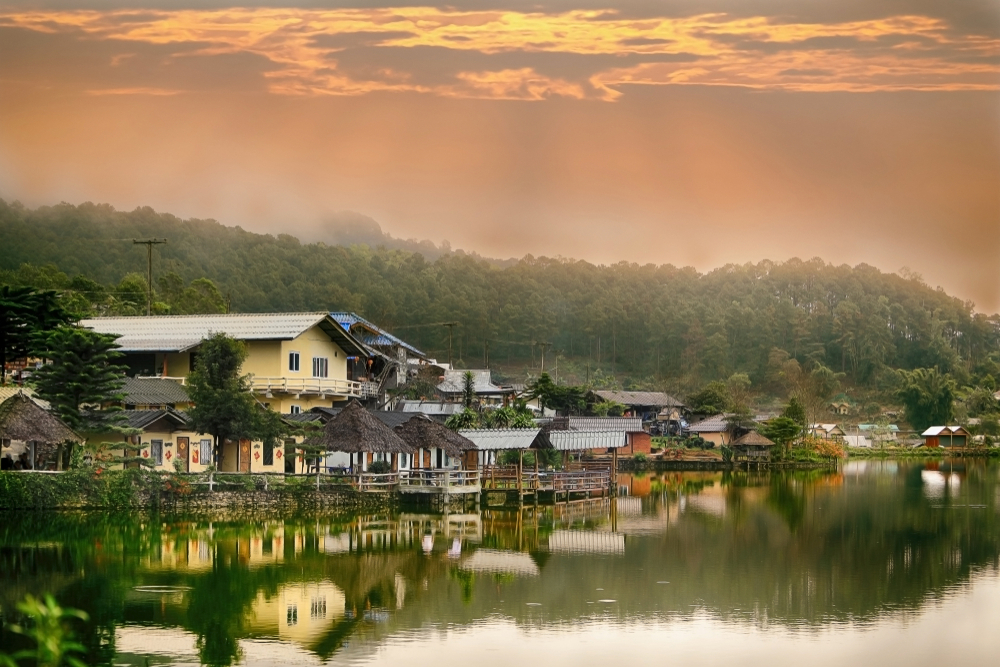 While each of these offbeat destinations is easily accessible from Bangkok, they are relatively isolated and let tourists #OpenToTheNewShades of Thailand. Whether you are a solo traveller or on a family vacation, do pick one of these various shades of the exotic country.